This was my first week back to school. Let me just say that I missed summer all week. I was ready to teach my new students but I really missed the pool, hanging out, and late mornings.
I stopped drinking coffee over the summer. There was really no reason to have the caffeine. Well this week I welcomed it with open arms. Our sweet PTA brought around a yummy breakfast for us on Thursday. They had coffee and orange juice for us to drink. I am not a fan of orange juice so I had a cup of coffee. I was in HEAVEN!
My new students are really sweet.
At the end of the week one of my students asked if she could go home with me. LOL! I had to explain that my house is really boring and I don't have anything fun at my house for kids!
This week was all about behavior, establishing rules and procedures, and learning all about their little lives. We read a lot of books and had a lot of discussions. A few of my students are super talkers. I feel bad because I am a super talker too. I want them to learn that there is a time and place for talking. I've been thinking about reading this book: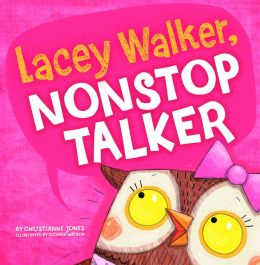 It's about a little owl that loves to talk but loses her voice. She has to learn to be a better listener.
We have also started implementing this:
Here is some info on it.
Scholastic
It's pretty cool and each afternoon we discuss if anyone has had their bucket filled or if they filled someones. I like to have talk time in the morning and afternoon. I feel like the students have a time to connect with each other, engage in meaningful conversations, and share about their lives. It's also a great time for me to correct their English. ;-)